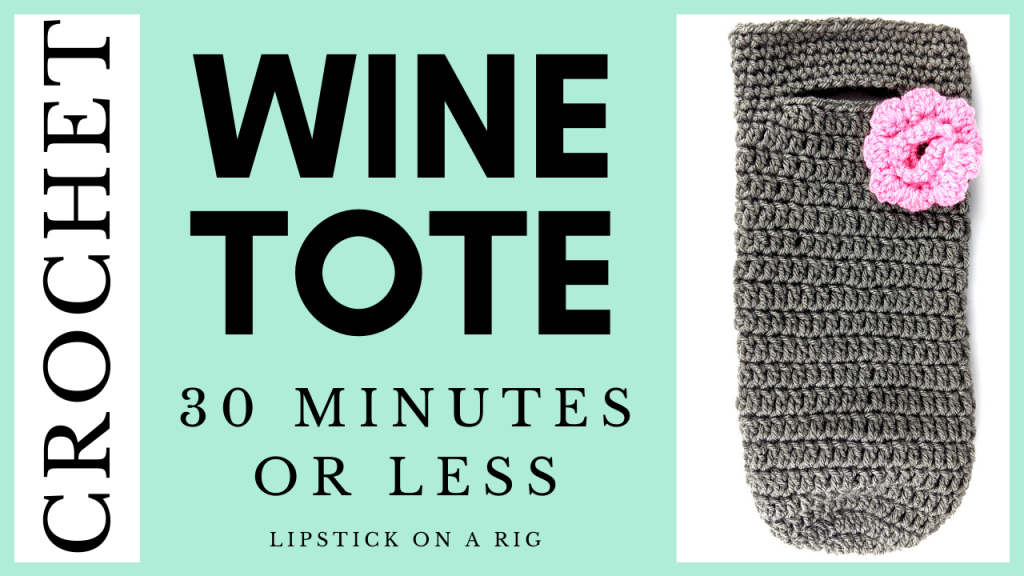 How to Crochet a Wine Tote – 30 Minute Project
This wine holder pattern is very beginner-friendly and can be done in about 30 minutes!  This wine carrier is perfect for parties and gatherings (especially around the holidays).  The handles make it easy to carry, and the body will help protect the glass and hide the contents from children.  Back in the day, I used to bring these to the store to keep my wine safe on the way home and while in the store.  Give this very simple and easy to follow 30-minute wine coozie pattern a try.  Enjoy!
Little known fact: this was my FIRST ever crochet project.  But, I was too cheap to buy a pattern, so my first 40 attempts were hideous.  Eventually, I figured out how to shape it correctly and that is when I developed this very simple to follow pattern for beginners.
If you aren't familiar with crochet stitches, then please check out my Beginners Crochet Series: https://www.youtube.com/playlist?list=PLUmcifMqZH5s3cLaL0U6V8qzPffPnsckA
Video Tutorial!
---
30-Minute Wine Coozie Pattern!
Hook Size: F / 5 / 3.75MM

Yarn: I Love This Yarn!

 

Endless Loop Pattern

Magic Circle (or Magic Loop)

Row 1: 12 DC inside Magic Loop. Don't connect first and last st.  For row 2, begin by crocheting straight in the 1st st of Row 1.

Row 2: 2 DC in each st.  24 total st.

Row 3: *1 DC in 1st st. 2 DC in 2nd st.*  *Repeat for entire row.  36 total st.

Rows 4 – 20: 1 DC in each st.

Row 21: 1 SC in first 9 st.  Ch. 9, skip 9 st and SC in 10th st. SC in next 8 st. Ch. 9, skip 9 st and SC in 10th st.

Rows 22 – 27: 1 SC in each st. around.

Finish by SL st in 3+ st and then tie off tail and tuck into work.
---
Consider adding a flower or other accent to this to give it a slightly more personalized look!
Flower Accent 10-Minute Crochet Project: 
Coming soon!
Happy Crafting and DIYing!
More Crochet Tutorials!