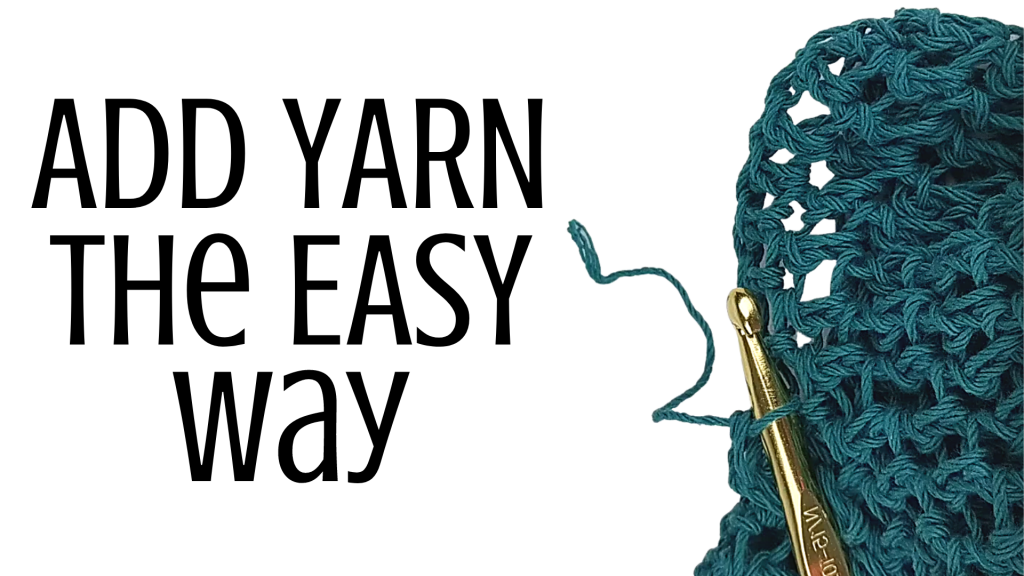 How to Add More Yarn to ANY Crochet Project – The Easy Way
How to add more yarn while you are in the middle of your crochet project? In this tutorial, I show you how to very easily add in additional strands of yarn while you are crocheting. This process is different than changing colors, as this typically happens in the middle of the project.
Add Yarn Video Tutorial:
This way of adding more yarn to your project is beginner-friendly and should help you complete larger projects.
Keep in mind that you should always use yarn from the same dye lot to ensure that it is the same color. That can be found on the label of your yarn.