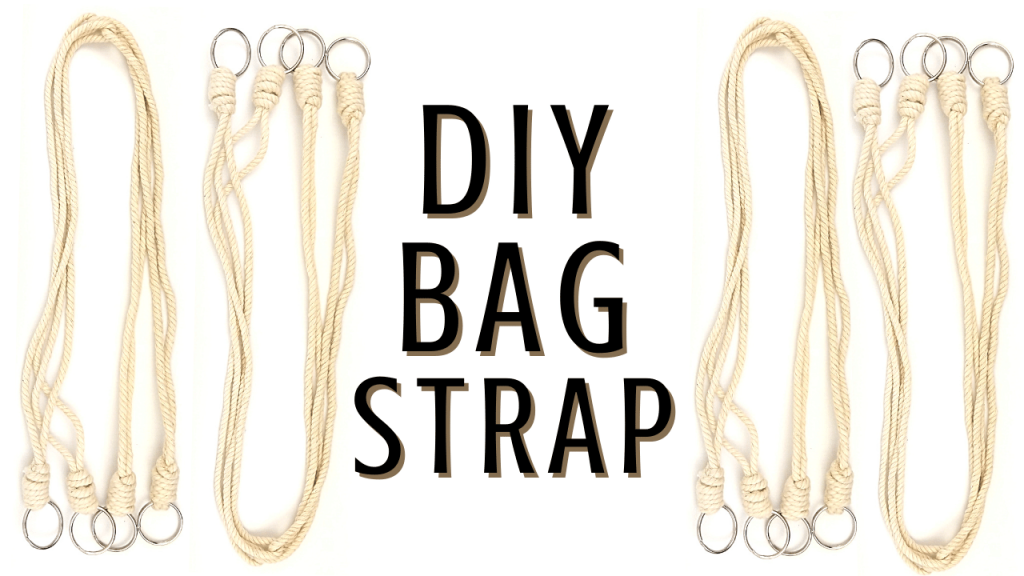 DIY Purse Handles
How to make your own purse handles?  In this easy tutorial, I show you how to make macramé handles that are idea for your next homemade purse project, though this handle would be great for any bag. 
Materials:
4 strands of macramé cord
      *2 strands to the desired total length that you want the purse handles to be + 2 inches.
      *2 strands 2 feet in length.
2 – 4 key rings (4 if you want to make two handles)
Scissors
DIY Purse Handles Tutorial: