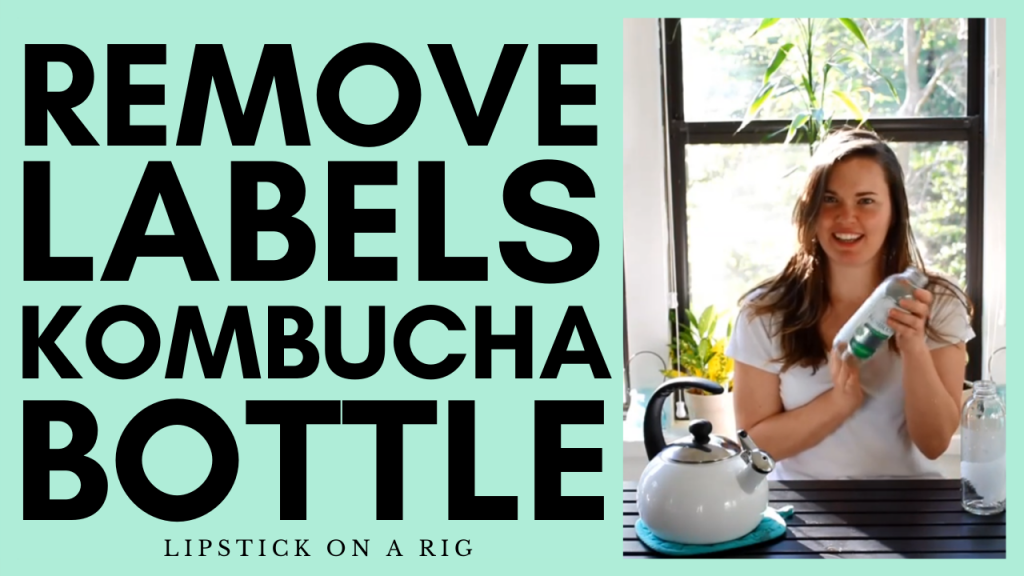 How to Remove the Label From a Kombucha Bottle – Easy Label Removal
How to remove the label from a glass bottle? In this tutorial, I show you how to remove the label from one of your store-bought kombucha bottles. This is great if you would like to reuse the bottle for other uses or to brew your own kombucha. The process is very simple and only requires kombucha bottles, hot water, and oven mittens to prevent your hands from burning.
How to Remove Bottle Labels:
How to remove the labels from your kombucha bottles:
Pour very hot water into kombucha bottle and secure the lid. 
Let the water sit for a minute to loosen up the glue on the label.
Slowly peel the label off and set it aside (don't throw it away).  There will be some residual glue, don't worry about that at the moment.
Pour the water out of the bottle once the label is fully removed.  Let the bottle cool a little and then use the label to pull up any excess glue.  If the glue isn't coming off, simply let the bottle cool a little longer.
You should now have a label-free kombucha bottle!
Other kombucha-related videos:
Sorry, there was a YouTube error.