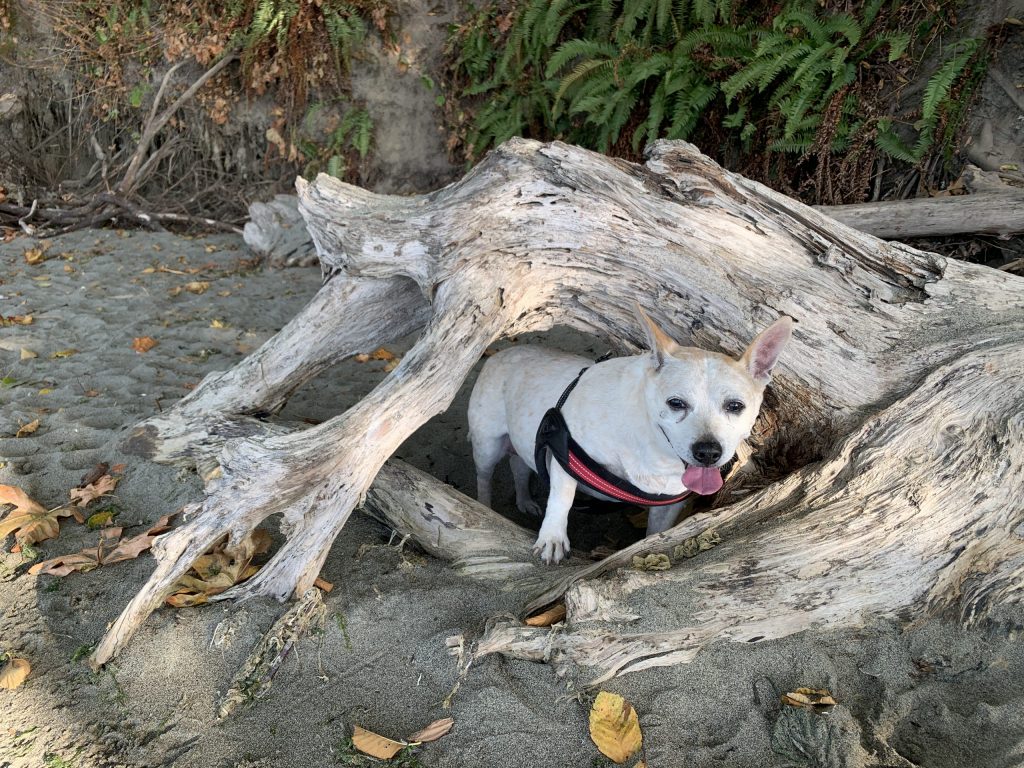 Porky Sees Dash Point State Park
Today is my third day in Washington state.  We've been camping in Dash Point State Park, and they
allow dogs at the beach!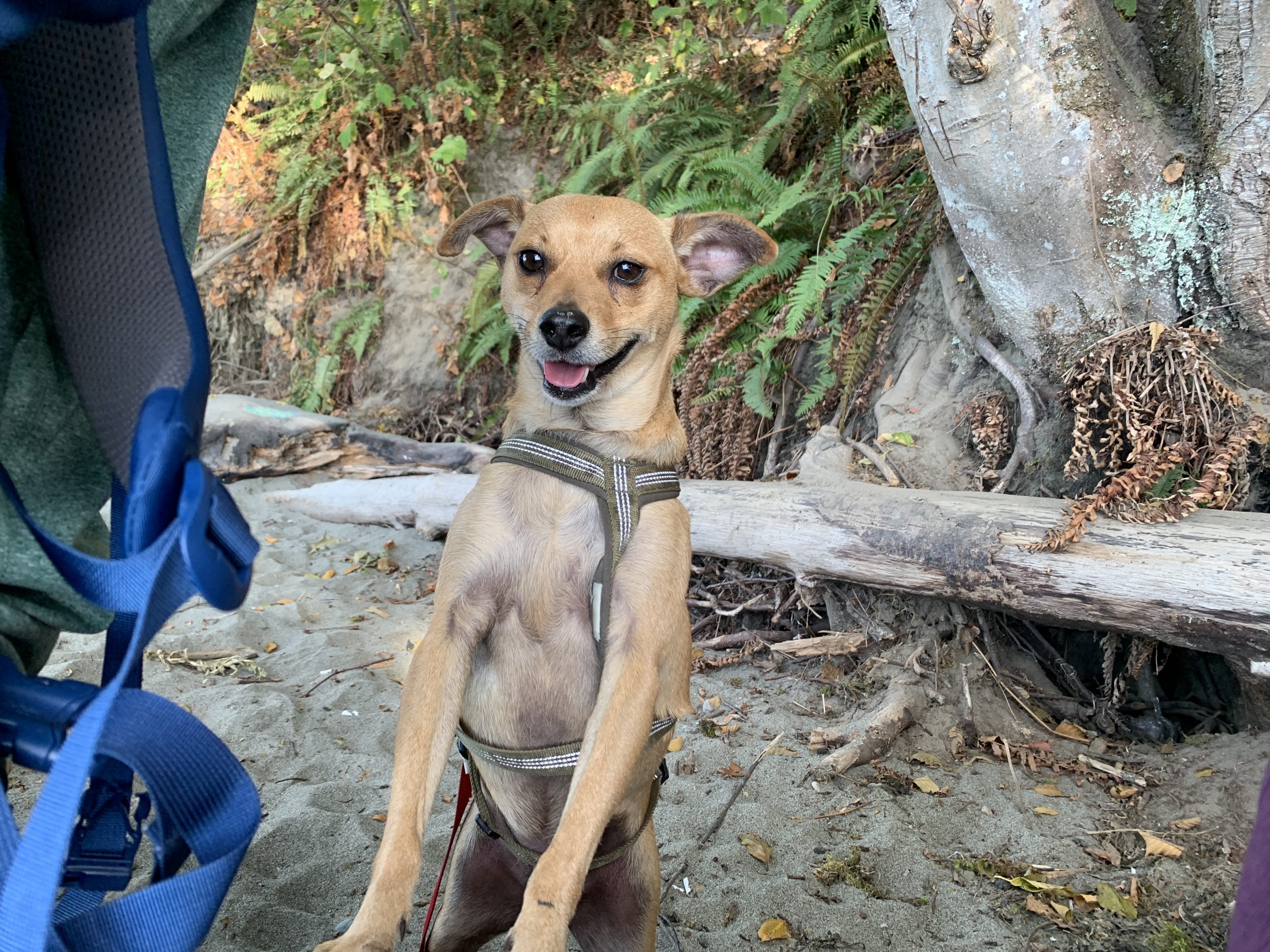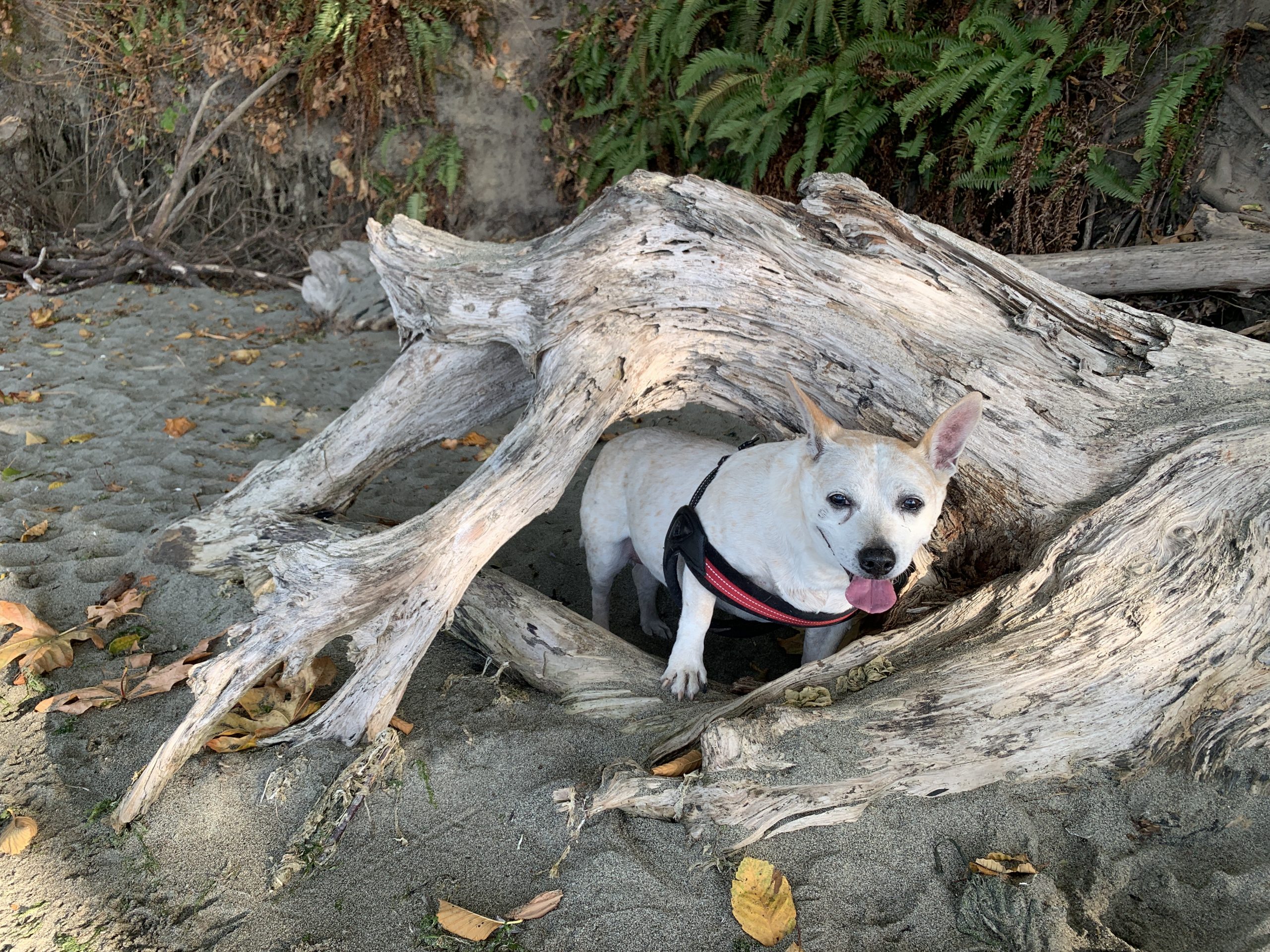 I got roughly 100,000 steps walking down to the beach.  I'm not sure if it was exactly 100,000 steps, because I forgot to wear my Smart Collar, but I know what I felt.  My parents said the trail there and back is only two miles – but they also say I used to weigh 40 pounds (yeah right).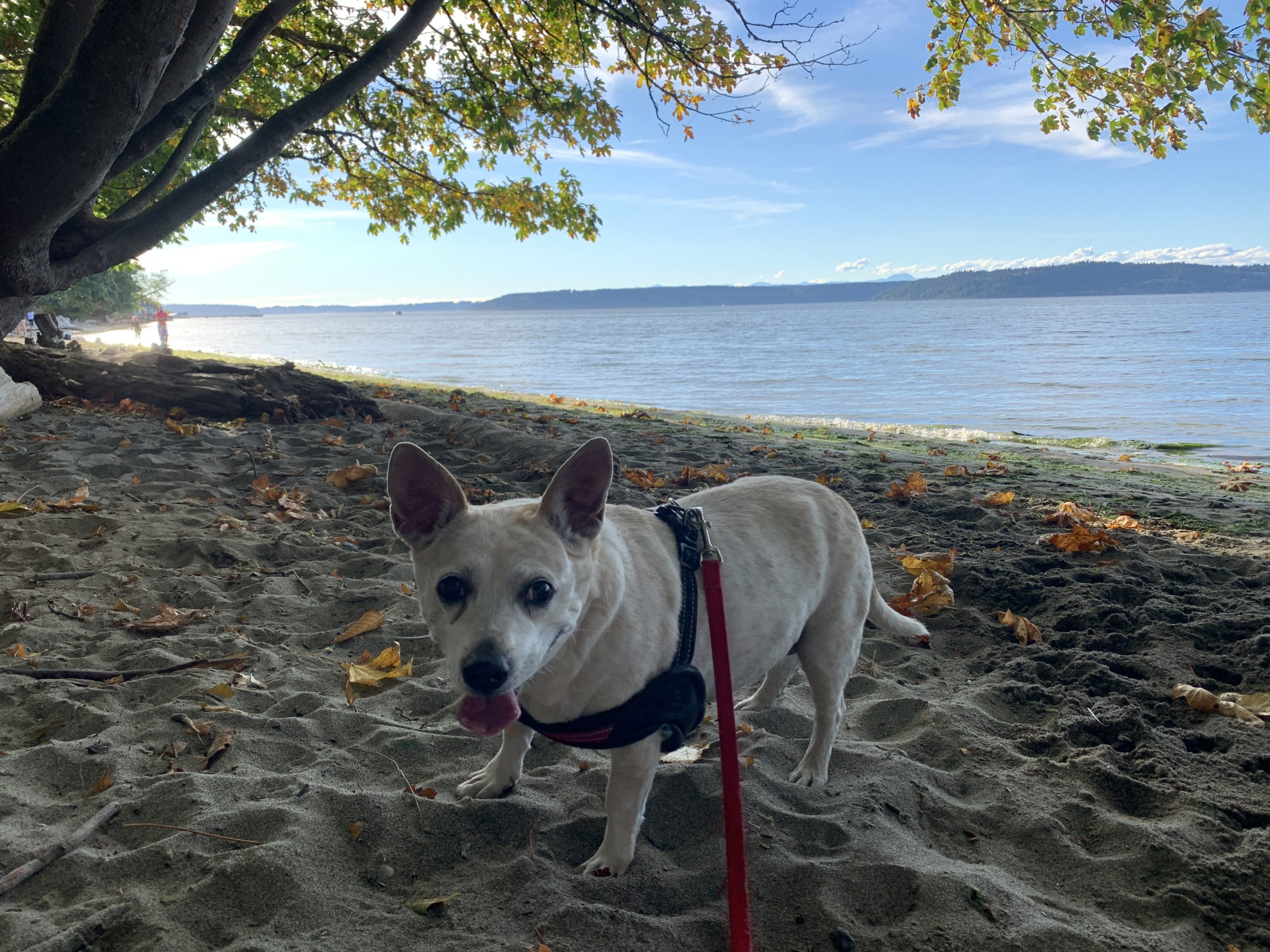 I am going to go home, do some yoga, and then it is lights out until tomorrow- I heard that we're going to Seattle!